Seher song lyrics are sung by Arijit Singh the song lyrics are written by A.M. Turaz. This video song is featured by Aditya Roy Kapur, Sanjana SanghiArijit Singh, The music of this song is given by Arko. and the video is directed by Kapil Verma. music label by Zee Music Company.
Song: Seher
Singer: Arijit Singh
Lyrics: A.M. Turaz
Music: Arko
Seher song lyrics in hindi English Fronts
Is Pal Mein Hi Zindagi Hai
Ab Mukammal Hua Safar
Door Tak Nigaahon Ko
Kuchh Bhi Aata Nahi Nazar
Rahe Na Rahe Meri Aankhein
Khwaab Tere Rahenge Magar
Uncha Rahega Humesha
Fakr Mein Yeh Tera Sar
Aur Yahi Toh Hai Meri Seher
Tere Liye Main Mar Jaaun
Toh Ho Jaaun Main Adaah
Sholon Mein Bhi Utar Jaaun
Toh Ehsaas Na Ho Zara
Toot Ke Main Bikhar Jaaun
Ho Jaaun Tujhmein Fanaa
Haadson Se Guzar Jaaun
Toh Fir Jaunga Main Sambhal
Yahi Toh Hai Meri Seher
Tu Jo Hai Toh Raushni Hai
Tujhse Hi Toh Raushan Hai Ghar
Toone Hi Meri Liye Toh
Jannat Ke Khole Hain Dar
Hone Ki Mere Tujhi Se
Duniya Mein Pahunchi Khabar
Tu Jo Saath Hai Toh Phir Mujhko
Na Kisi Ka Hai Koyi Dar
Yahi Toh Hai Meri Seher
Teri Kasmein Maine Khaayi
Yeh Hai Meri Daastaan
Tujhko Hi Zameen Banayi
Aur Tujhi Ko Aasmaan
Meri Kismat Mein Likha Hai
Fikar Teri Meri Wafa
Main Khud Hi Nahi Hoon
Khud Mein
Mujhmein Tu Hai Is Kadar
Haan Yahi Toh Hai Meri Seher
Seher song lyrics in hindi
Seher song lyrics end now if any mistakes plz comment below.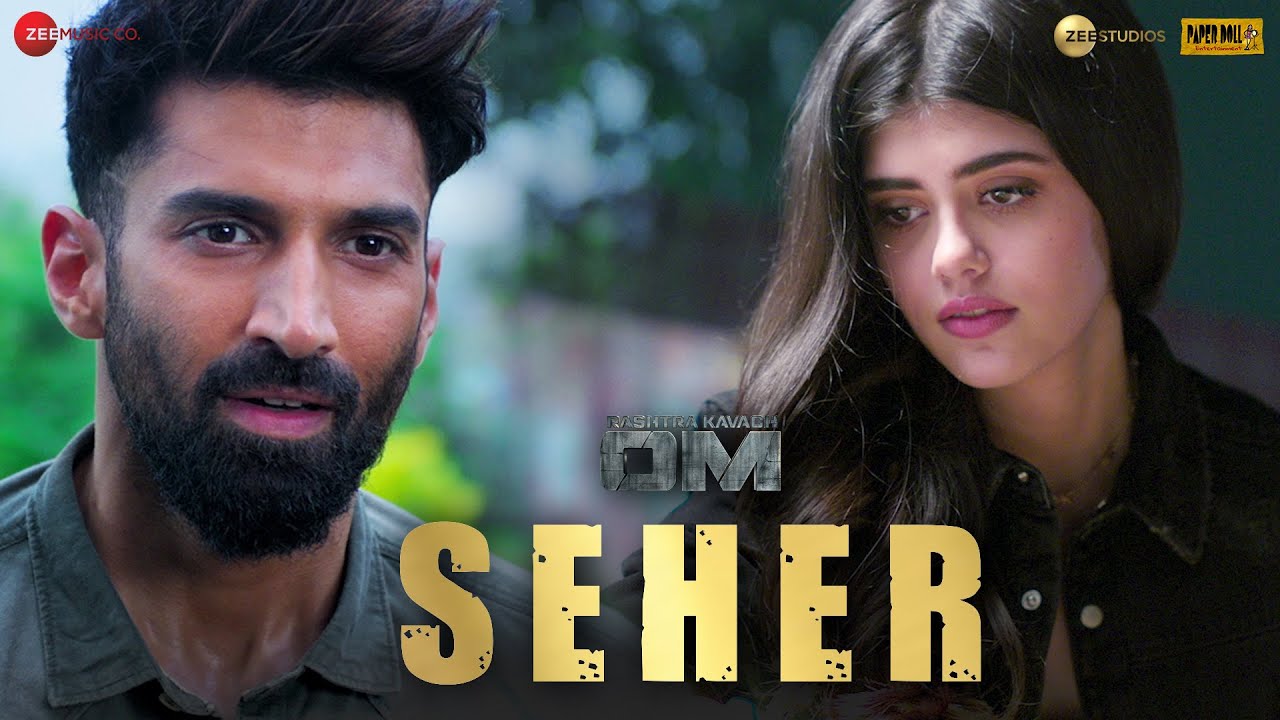 Seher song lyrics in Hindi – Arijit Singh best 2022
Thelyricsinhindi.com FAQs Seher song
Q. 1 Who wrote the Seher song lyrics?
Ans:- A.M. Turaz
Q. 2 Who is the singer of the song Seher?
Ans:- Arijit Singh
Q. 3 Who is the director of the song Seher?
Ans:- Kapil Verma
Q. 4 Which actors/actresses are in the song Seher?
Ans:- Aditya Roy Kapur, Sanjana SanghiArijit Singh
Q. 5 Who gave the music for the Seher song?
Ans:- Arko