OMG song lyrics are sung by Amrit Maan the song lyrics are written by Amrit Maan. This video song is featured by Amrit Maan, Khyati SharmaAmrit Maan, The music of this song is given by MXRCI. and the video is directed by Director Jsie. music label by Amrit Maan.
Song: OMG
Singer: Amrit Maan
Lyrics: Amrit Maan
Music: MXRCI
OMG song lyrics in hindi English Fronts
Show Mxrci On It!
Ho Kudi Dekh Ke Jatta Nu Kehndi
Oh My God
Seene Laggeya Takkan Nu Kehndi
Oh My God
Kehndi Pakka Thodda Masla Ae
Oh My God
Kehndi Ainna Kivein Asla Ae
Ho Dekh Lai Jatta De Putt
Khare Goriye
Jinne Khare Saare Naal
Khade Goriye
Dass Kehde Mudde Te
Debate Karni
Changeyan School'an Vich
Padhe Sohniye
Dekh Kaali Kaali Hoodie Kehndi
Oh My God
Dekh Chadhi Saddi Guddi Kehndi
Oh My God
Kehndi Kaala Kaala Chhakde Ho
Oh My God
Bhajje Phirde Na Thakde Ho
Oh My God
Mukh Te Glow Aa Jatt
Ghummde Aa Goa Jatti
Doori Teeri Ho Gayi Munda
Dekh Ke Main Rova
Sakke Bhai Do Aa Ni
Shareer Jivein Loha Ni
Tu Gori Chitti Lage
Jivein Jammi Pali Doha
Sadda Dekh Karobaar Kehndi
Oh My God
Naale Aithe Naale Baahar Kehndi
Oh My God
Jadon Bebe Nu Milayi Kenhdi
Oh My God
Dekh Maan'an Di Chadhayi Kehndi
Ho Sadde Layi Oh Saara Din
Jachi Jaandi Ae
Soch Soch Bina Gallon
Hansi Jaandi Ae
Kehndi Labhna Si Jatt
Jehda Labh Main Leya
Kudiyan Nu Angrezi Vich
Dassi Jaandi Ae
Dekh Malwe Da Jatt Kehndi
Oh My God
Majhe Wali Fatafat Kehndi
Oh My God
Sadda Rang Dekh Tan Kehndi
Oh My God
Sunn Future Plan Kehndi
Sarh Ke Sarh Ke Jaandiye
Mutiyaare Ni
Aaj Katthe Kaddiye Fire
Baankiye Naare Ni
Aaj Katthe Kaddiye Fire
Baankiye Naare Ni
Ho Dekh Taur Saddi Thaaneyan Ch
Oh My God
Naale Nave Te Puraneyan Ch
Oh My God
Oh Badi Dekh Ke Hairaan Hoyi
Oh My God
Ni Saddi Unity Ae Laaneyan Ch
Te Naam Jatt Da Siyaneyan Ch
Thats Enough For The Day Baby!
Mxrci!
2023!
OMG song lyrics in hindi Fronts
OMG song lyrics end now if any mistakes plz comment below.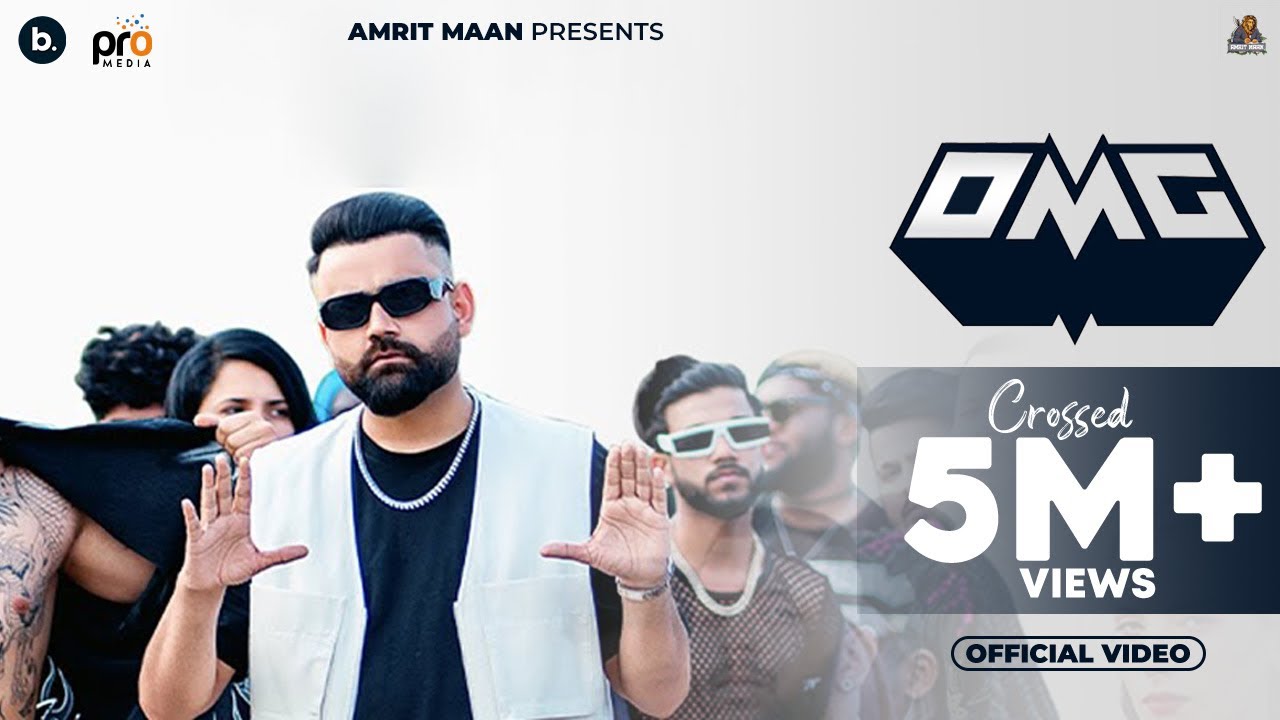 OMG song lyrics in Hindi – Amrit Maan best 2022
Thelyricsinhindi.com FAQs OMG song
Q. 1 Who wrote the OMG song lyrics?
Ans:- Amrit Maan
Q. 2 Who is the singer of the song OMG?
Ans:- Amrit Maan
Q. 3 Who is the director of the songOMG?
Ans:- Director Jsie
Q. 4 Which actors/actresses are in the song OMG?
Ans:- Amrit Maan, Khyati SharmaAmrit Maan
Q. 5 Who gave the music for the OMG song?
Ans:- MXRCI