Mazaak song lyrics are sung by Anuv Jain the song lyrics are written by Anuv Jain. This video song is featured by Anuv Jain, The music of this song is given by Angad Singh Bahra. music label by Anuv Jain.
Song: Mazaak
Singer: Anuv Jain
Lyrics: Anuv Jain
Music: Angad Singh Bahra
Mazaak song lyrics in hindi English Fronts
Yeh Bhi Mazaak Hi Toh Hai
Saalon Se Sadkon Pe
Sambhal Ke Chal Raha Tha Yu
Gaalon Ke Gadhon Mein Tere
Na Jaane Kyu Mein
Ladkhadake Gir Gaya Hu
Muskurao Aur Aise Haso
Meri Baato Pe
Girta Rahu Teri Rahon Mein
Aur Inn Mein Hi Kho Jaunga
Yeh Bhi Mazaak Hi Toh Hai
Kaise Ye Raaton Ke
Iraado Mein Andhera Tha Yu
Aadhe Se Chand Si Hansi
Andheri Raaton Mein
Ab Noor Ban Gayi Kyu
Ae Chand
Ab Chandani Banke Giro Zara
Girte Raho Mere Aas Paas
Toh Tera Hi Ho Jaunga
Ho Jaunga Tera Ehsaas Hai
Sansein Hai Jab Tak Yahan
Ho Jaun Main Tera
Yeh Na Mera Andaaz Hai
Dekho Mein Khud Hans Raha
Apni Baaton Pe Yahan Aise
Tum Bhi Hanso Meri Baato Pe
Naa Jaane Kya Ho Raha Mujhe
Main Tera Hi Ho Jaunga Ho Jaunga
Yeh Bhi Mazaak Hi Toh Hai
Meri Nakal Hai
Ya Asal Mein Gir Rahe Ho Tum Bhi?
Hota Nahi Hai Ab Yakin
Kya Yeh Mazaak Toh Nahi?
Mazaak song lyrics in hindi
Mazaak song lyrics end now if any mistakes plz comment below.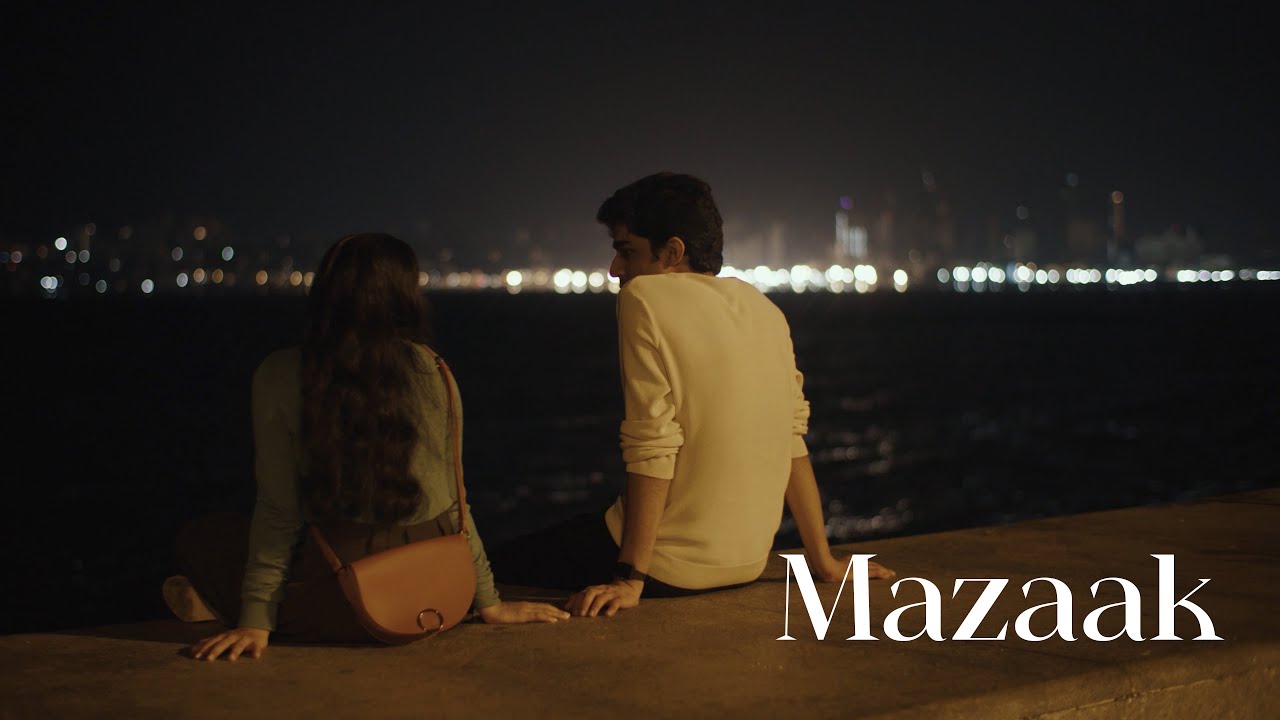 Mazaak song lyrics in Hindi – Anuv Jain best 2022
Thelyricsinhindi.com FAQs Mazaak song
Q. 1 Who wrote the Mazaak song lyrics?
Ans:- Anuv Jain
Q. 2 Who is the singer of the song Mazaak?
Ans:- Anuv Jain
Q. 3 Which actors/actresses are in the song Mazaak?
Ans:- Anuv Jain
Q. 4 Who gave the music for the Mazaak song?
Ans:- Angad Singh Bahra