Haaye ni song lyrics are sung by Sartaj Virk the song lyrics are written by Arsh Randhawa. This video song is featured by Sartaj Virk, The music of this song is given by Blaze. music label by Fresh Media Records.
Song: Haaye ni
Singer: Sartaj Virk
Lyrics: Arsh Randhawa
Music: Blaze
Haaye ni song lyrics in hindi English Fronts
Haaye Ni
Kalla Kaira Munda Laata
Ginan Nu Tare
Haaye Ni
Bachan De Ohde Hunn
Labde Na Chare
Jaan Jaan Ke Langda Kolon
Pta Ni Khaure Kalam Vi Tainu
Jiven Kamla Tere Layi Main
Lagdi Koi Film Ji Mainu
Tu Jaroori Jiven Hunde
Sanh Chahide Jeen Layi
Honsla Hai Ni Bhora Billo
Ghut Sabara De Peen Layi
Haaye Ni
Sadde Kolon Door Rehan De
Labb Na Bahane
Haaye Ni
Doori Ne Taa Jaan Saddi
Kadhi Payi Ae Jaane
Haaye Ni
Haaye Ni
Wagdi Hawawan Mainu
Choo Ke Langiya
Laga Jiven Aayia Ne
Suneha Laike Tera Ni
Supneya Wich Auna Jana
Tera Ho Gaya
Uthne Nu Karda Na
Dil Hun Mera Ni
Kya Nazare Dass Ni Sakda
Zulfan Jadon Ae Kardi Apsse
Khamoshi De Wich Vi Mainu
Sunde Rehnde Tere Haase
Sanu Karde Kaaboo Tere
Keemti Ne Darsh Kude
Jinne Arsha Utte Taare
Enna Fidaa Tere Te Arsh Kude
Haaye Ni
Teer Wajje Naina Wale
Dil Utte Aake
Haaye Ni
Hoyi Janda Khush Naam
Katheya Da Waake
Haaye Ni Haaye Ni
Takk Leya Mukh Tera Chann Warga
Dil Diya Dhadhkana Tej Hoyi Jandiya
Tainu Kithe Khabara Ni Haal Ki Sadda
Kiven Teri Ankhiyan Ne Sanu Mohi Jandiya
Tauba Teriyan Gallan Billo
Tauba Athre Tere Nakhre
Tauba Haase Tere Sohne
Tauba Sareya Naalo Wakhre
Sanu Bhuliya Hosha Kidhre
Saddi Puchle Saal Kude
Chadta Tere Piche Sab Kuch
Chadte Sare Yaar Kude
Haaye Ni
Tu Vi Utto Utto Bass
Gusse Nu Jatave
Haaye Ni
Lagda Ae Vicho Vich
Tu Vi Mainu Chahve
Haaye ni song lyrics in hindi
Haaye ni song lyrics end now if any mistakes plz comment below.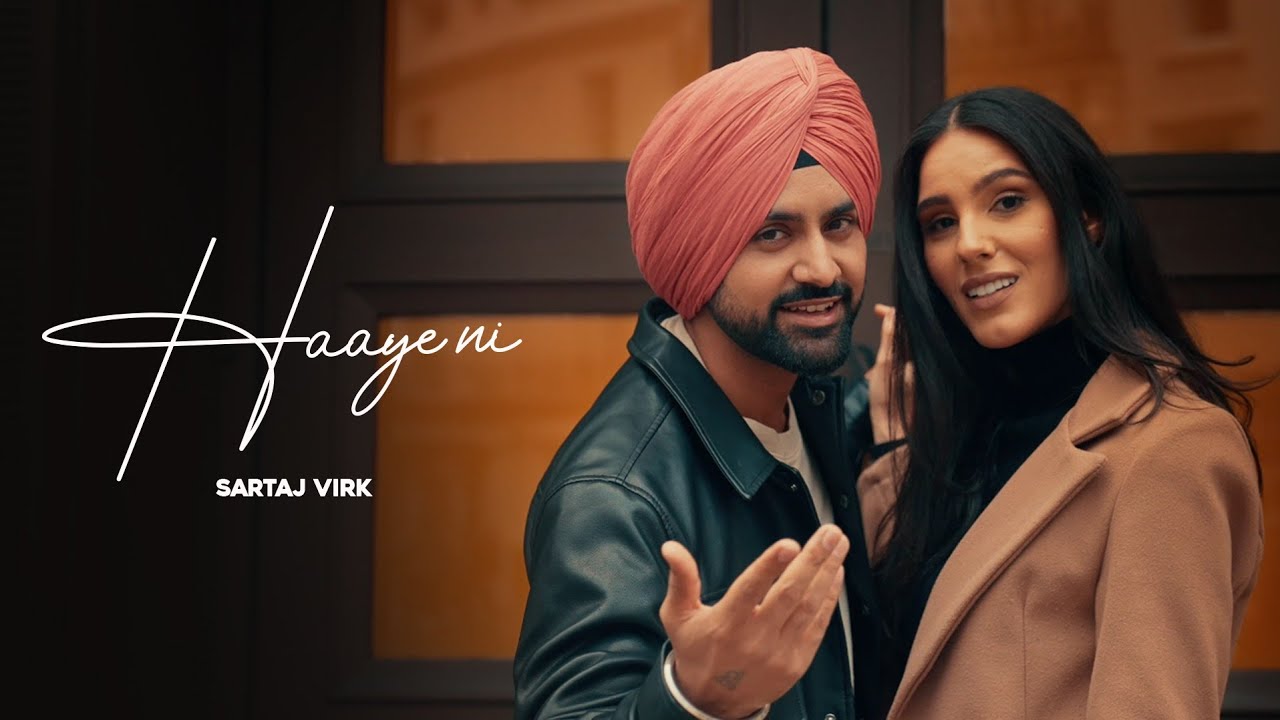 Haaye ni song lyrics in Hindi – Sartaj Virk best 2022
Thelyricsinhindi.com FAQs Haaye ni song
Q. 1 Who wrote the Haaye ni song lyrics?
Ans:- Arsh Randhawa
Q. 2 Who is the singer of the song Haaye ni?
Ans:- Sartaj Virk
Q. 3 Which actors/actresses are in the song Haaye ni?
Ans:- Sartaj Virk
Q. 4 Who gave the music for the Haaye ni song?
Ans:- Blaze