Didaar song lyrics are sung by Kaka the song lyrics are written by Kaka. This video song is featured by Kaka, The music of this song is given by Arrow Sounds. and the video is directed by Sahil Baghra, Jerry Batra. music label by Times Music.
Song: Didaar
Singer: Kaka
Lyrics: Kaka
Music: Arrow Sounds
Didaar song lyrics in hindi English Fronts
Ik Tera Parda Bada Tang Karda
Husan Bedarda Main Ae Ni Par Darda
Mera Ni Sarda Tere Didaar Bina
Tere Deedar Bina
Teriyan Raavan Vich Main Aavan
Soh Na Pawan Khwaab Sajawan
Apne Mann Nu Nitt Samjhawan
Jee Lai Pyar Bina
Jee Lai Pyar Bina
Raula Ni Hunn Da
Dil Ni Meri Sunn Da
Tainu Hi Chunn Da
Saazishan Buun Da
Khoon Mera Punn Da
Kise Auzaar Bina
Auzaar Bina
La De Ik Passe Dikha De Hasse
Bharde Kasse De Dilaase
Bade Pyase Tere Ikraar Bina
Tere Ikraar Bina
Kare Ikraar Taan Mile Karaar
Mile Ik Vaar Kare Aitbaar
Fakkar Fankaar Hai Bure Vichar Bina
Bure Vichar Bina
This Is Arrow Soundz!
Tu Soch Vichar Nu Goli Maar
Te Ho Taiyar Aaja Mere Yaar
Te Garde Parde Nu Pare Utaar
Ki Jeena Khumaar Bina
Ki Jeena Khumaar Bina
Didaar song lyrics in hindi
Didaar song lyrics end now if any mistakes plz comment below.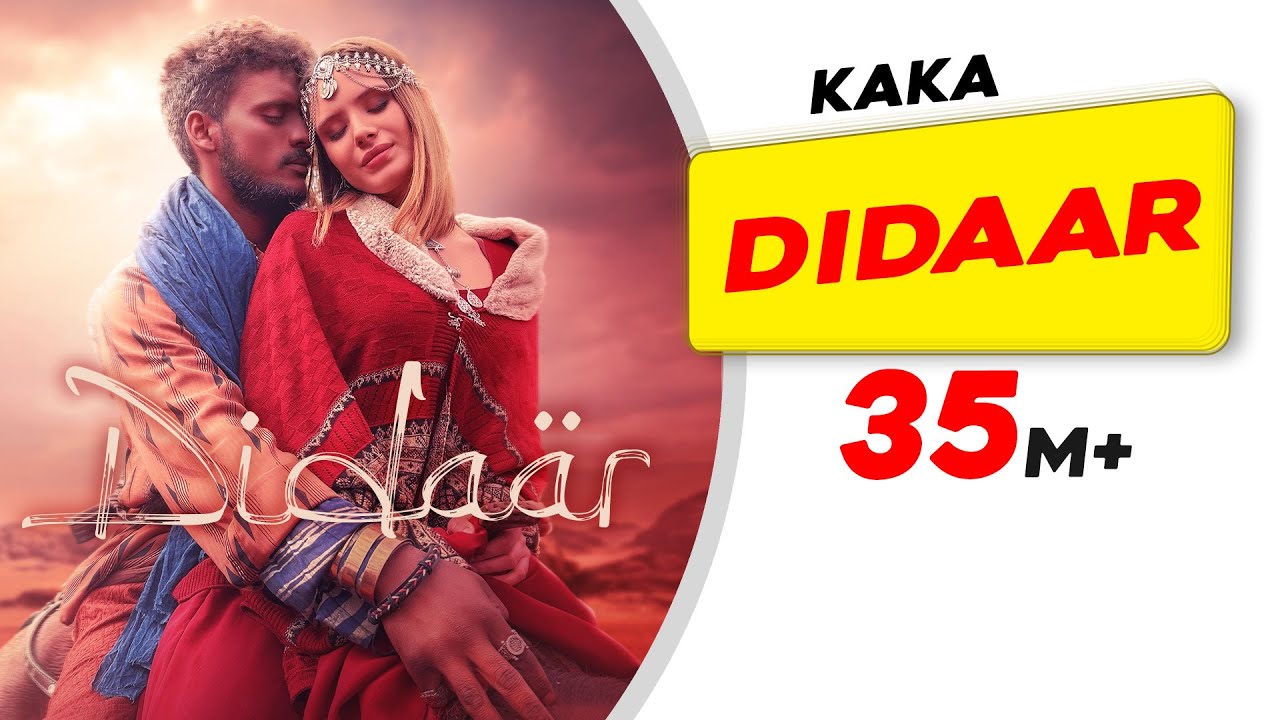 Didaar song lyrics in Hindi – Kaka best 2022
Thelyricsinhindi.com FAQs Didaar song
Q. 1 Who wrote the Didaar song lyrics?
Ans:- Kaka
Q. 2 Who is the singer of the song Didaar?
Ans:- Kaka
Q. 3 Who is the director of the songDidaar?
Ans:- Sahil Baghra, Jerry Batra
Q. 4 Which actors/actresses are in the song Didaar?
Ans:- Kaka
Q. 5 Who gave the music for the Didaar song?
Ans:- Arrow Sounds