Chitta Kurta song lyrics are sung by Gurjazz the song lyrics are written by Lavi Tibbi. This video song is featured by Gurjazz, Monica SharmaGurjazz, The music of this song is given by Laddi Gill. music label by Geet Mp3.
Song: Chitta Kurta
Singer: Gurjazz
Lyrics: Lavi Tibbi
Music: Laddi Gill
Chitta Kurta song lyrics in hindi
चित्त कुर्ता मावा लागेया
मैं बोहत धुंडेय
ना मेरा ढोला लबेया
चीते कुर्ते ते वत कोई ना
विचोडे नालो गेहरी
डोला सत् कोई ना
चित्त कुर्ता मैं राखा धो धो
एड्डा च अवंदी ऐ ढोला
तेरी खुशबू
चित्त कुर्ता
चित्त कुर्ता तेरा धन हो गया
ईद वाला ढोला मेरा धन हो गया
चित्त कुर्ता एह रंग प्यार दा
वे तैणु ढोला चेता भूल गया ऐ नर दा
चित्त कुर्ता
वे चित्त कुर्ता तेरी जट्टी कड़वी
वेखी ढोला रोंडी नु ना तू चाड दी
चिता कुर्ता तड़फवे नार नु
मैं कांच उत्ते नच के
मनालू यार नु
चित्त कुर्ता
Chitta Kurta song lyrics in hindi English Fronts
Chitta Kurta Maawa Lageya
Main Bohat Dhundeya
Na Mera Dhola Labeya
Chite Kurte Te Vatt Koi Na
Vichode Naalo Gehri
Dola Satt Koi Na
Chitta Kurta Main Rakha Dho Dho
Edda Ch Awandi Ae Dhola
Teri Khushboo
Chitta Kurta
Chitta Kurta Tera Dhan Ho Gaya
Idd Wala Dhola Mera Dhan Ho Gaya
Chitta Kurta Eh Rang Pyaar Da
Ve Tainu Dhola Cheta Bhool Gaya Ae Naar Da
Chitta Kurta
Ve Chitta Kurta Teri Jutti Kadwi
Vekhi Dhola Rondi Nu Na Tu Chad Di
Chita Kurta Tadfave Naar Nu
Main Kanch Utte Nach Ke
Manalu Yaar Nu
Chitta Kurta
Chitta Kurta song lyrics end now if any mistake plz comment below.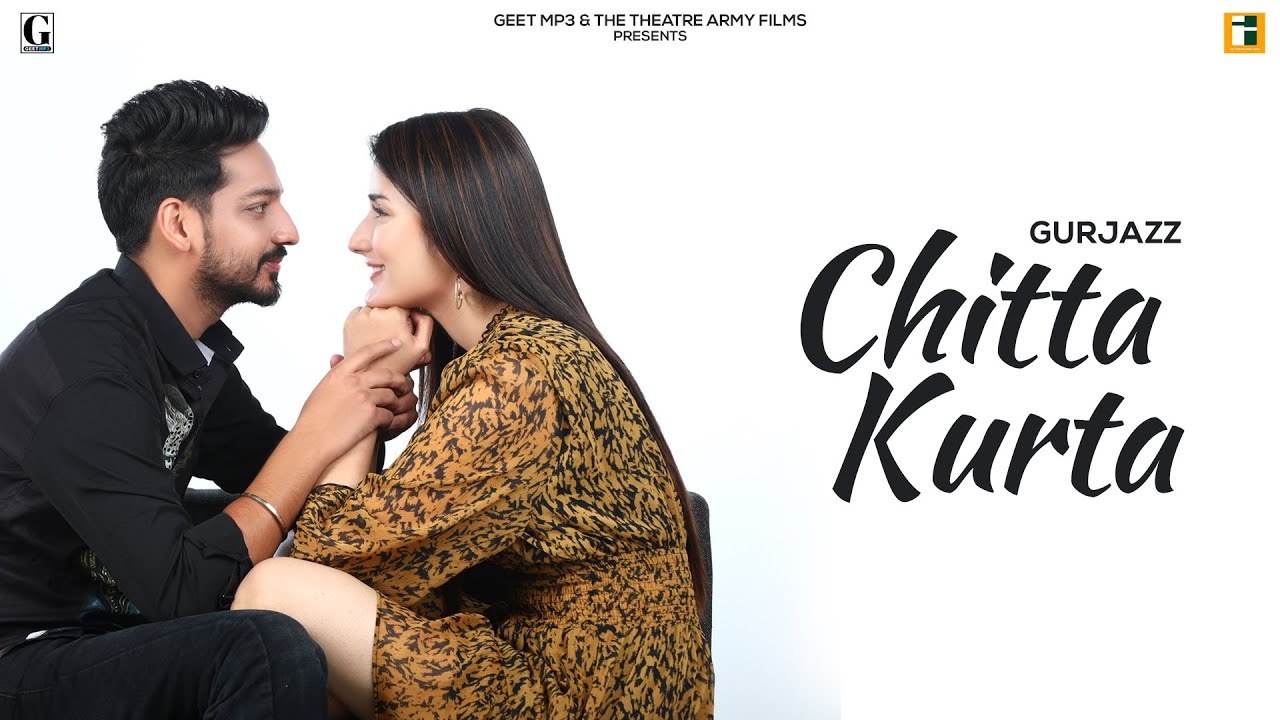 Chitta Kurta song lyrics in Hindi – Gurjazz best 2022
Thelyricsinhindi.com FAQs Chitta Kurta song
Q. 1 Who wrote the Chitta Kurta song lyrics?
Ans:- Lavi Tibbi
Q. 2 Who is the singer of the song Chitta Kurta?
Ans:- Gurjazz
Q. 3 Which actors/actresses are in the song Chitta Kurta?
Ans:- Gurjazz, Monica SharmaGurjazz
Q. 4 Who gave the music for the Chitta Kurta song?
Ans:- Laddi Gill