Bahaano Baahano song lyrics are sung by Anuj Danait the song lyrics are written by Anuj Danait. This video song is featured by Tahir Raj Bhasin, Shweta TripathiAnuj Danait, The music this song is given by Shivam Sengupta. music label by Netflix.
Song: Bahaano Baahano
Singer: Anuj Danait
Lyrics: Anuj Danait
Music: Shivam Sengupta
Bahaano Baahano song lyrics in hindi
बहानो बहानो मैं ढुंढु
कोई तुम्हें देखने की बजाहो
नज़रों से तेरे ये नज़र मिली
तो हुआ मेरा मन लापता
बातो ही बातो में खो जाएंगे
तुमसे कह देंगे दिल की जुबां
जो तुम हो जो हम है तो थम जाएगा
ये लम्हा गुजरात हुआ
जैसे तू है कोई दरिया में लहरी
और मैं तय्यार्ति नाव सा शामो शहर
जैसे तू है हवा तू बहेगी जहां
मैं कटे पता सा संग तेरे उडान
Bahaano Baahano song lyrics in hindi English Fronts
Bahaano Baahano Main Dhundhu
Koyi Tumhein Dekhne Ki Bajah
Najron Se Tere Ye Najre Mili
To Hua Mera Mann Lapata
Baato Hi Baato Me Kho Jayege
Tumse Keh Dege Dil Ki Jubaa
Jo Tum Ho Jo Hum Hai Toh Tham Jayega
Ye Lamha Gujarta Hua
Jaise Tu Hai Koyi Dariya Mein Lahar
Aur Main Taiyarti Naav Sa Shaamo Shehar
Jaise Tu Hai Hawaa Tu Bahegi Jaha
Main Katey Patag Sa Sang Tere Udda
Bahaano Baahano song lyrics end now if any mistake plz comment below.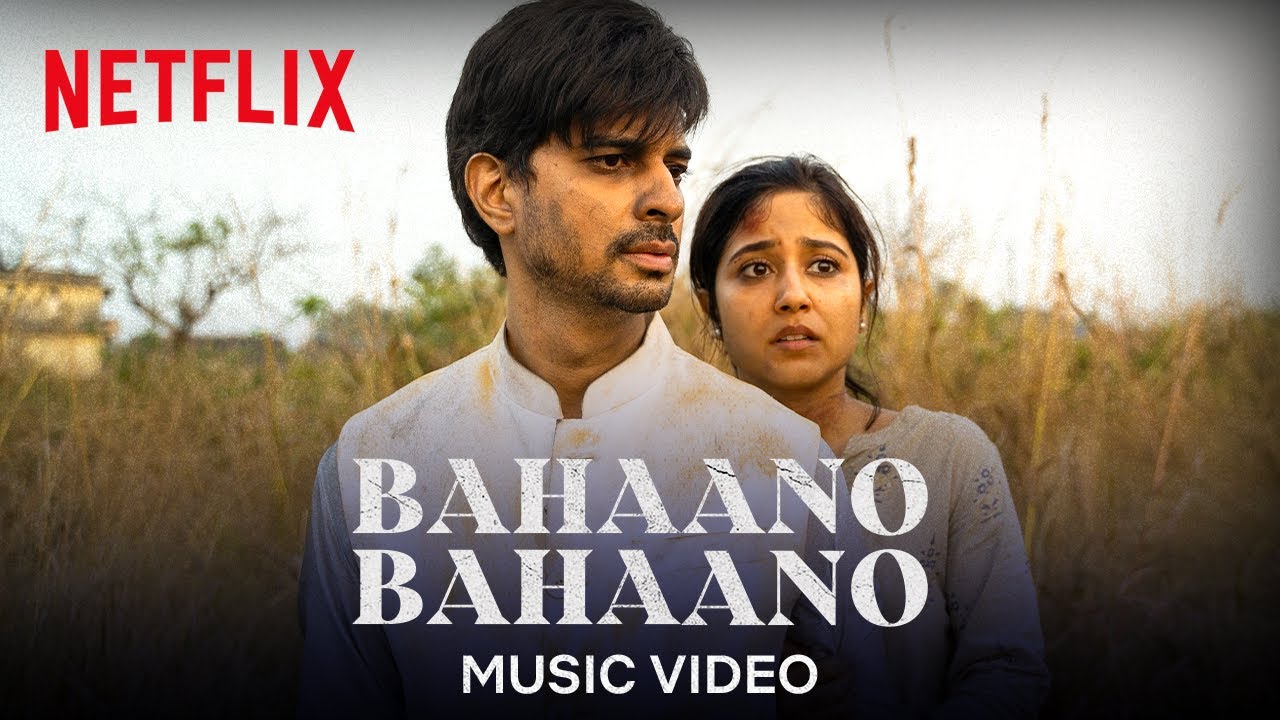 Bahaano Baahano song lyrics in Hindi – Anuj Danait best 2022
Thelyricsinhindi.com FAQs Bahaano Baahano song
Q. 1 Who wrote the Bahaano Baahano song lyrics?
Ans:- Anuj Danait
Q. 2 Who is the singer of the song Bahaano Baahano?
Ans:- Anuj Danait
Q. 3 Which actors/actresses are in the song Bahaano Baahano?
Ans:- Tahir Raj Bhasin, Shweta TripathiAnuj Danait
Q. 4 Who gave the music for the Bahaano Baahano song?
Ans:- Shivam Sengupta