11k song lyrics are sung by Seedhe Maut the song lyrics are written by Seedhe Maut. This video song is featured by Seedhe Maut, The music of this song is given by Calm. and the video is directed by . music label by Seedhe Maut.
Song: 11k
Singer: Seedhe Maut
Lyrics: Seedhe Maut
Music: Calm
11k song lyrics in hindi English Fronts
Hai gi Aisi Penmanship
When I Let It Rip
Teri Bae Kahe Damn
Hai ge Mere Bohot Known
Game Bana Warzone
Aaja Mere Sheher Verdansk
Yaha Padhe Combo
Down Right Django
Haige Thode Crazy Mans
Jhote Cheene Bouncer Tera
Aaye Jeb Me Meri
Mera Street Cred Max
Sm Get Paid In Advance
Milunga Ya Ni Depends
Bada Bhai Chalata Benz
Chota Bhai Chabata Chain
Dono Bhai Jalate Gand
Harr Jagah 10 Out Of 10
Hai Bahot Mehenga Ye Pen
Isse Acche Se Aata Hai Karna Offend
Isse Ache Se Aata Hai Karna Offend
Mujhse Ache Se Bharna Hai Aata Ghusend
Teri Saath Wali Zada Pasand
Inki Zaban Se Zada Ye Land Hai Buland
Teri Zaban Se Zada Hai Kaali Surang
Tujhe Jana Hai To Ja
I've Been One With The Pen
Vaise Ghar Wali Music Hai
Bahar Wali Business Hai
Ek Deri Khushi Aur Ek Deti
Bahot Sara Eth Aur Bahot Sare Rupees
Aur Moti Mori Jeb Te Pe Bade Bade "Louis"
I Hold Shit Down On The Map Poora Khudi
Inn Halawo Ki Shakalein Kyu Aape Aap Sooji
Kavi Kehena Chahte Hai
Ki Ke Jab Kavi Ne
Aapke Adarniya Pitaji Ke Paiso Ka
Kabhi Khaya Hi Ni Toh
To Bolla Tu Kaise
Kala Kiski Kaisi
Bana Khud Ko Pehele
Bana Khud Ke Paise
Gawah Khud Ke Jaise
Bada Khud Ke Bhe Se
Sambhal Apne Leheze
Bana Apni Leh Be
Aur Chal Apni Leh Pe
Na Chal Kiska Seh Ke
Achal Hu Mai Vaise
Par Apno Pe Aae To
Rehpte Pe Rehpte Pe
Rehpte Pe Rehpte
Main Sikha Hu Sadako Se
Apno Ke Jhagado Se
Kal Se Aur Parso Se
Haatho Se Fisalke Behete Hue Lamho Se
Laundo Ke Khamakha Bandi Ke Jhagado Se
Fir Unhi Bandi Ke 500 Nakhro Se
Mummy Ki Fikar Se
Papa Ke Nasho Se
Sikha Gareebi Se
Sikha Tawajjo Se
Sikha Ke Apno Ko
Rakhne Ka Dil Me Aur
Dil Se Jo Utare
Wo Lawde Pe Bajo Be Ah
Hum Jaisa Kabhi Ni Banoge Na
Inn Fudu Se Laundo Ko Bharu Bhi Na
Catalogue Aisa Ki Maru Bhi Na
Dete Jaara Jote Aur Wo Jalate Gayi
Main Banata Gaya
Reh Gaya Thoda Maal
Jeb Mein Flight Thi
Abj Ne Wo Bhi Dabaliya Kahi
Saala Dara Bhi Na
Beta Zara Bhi Nahi
Aur Ye Fuddu Launde
Aisa Kare Rap Nahi
Humse Darta Ye Booth
Darega Ni Kaise Hu Bharta Jab Bhoot
Hai Ganda Ye Roop Hai Janta Saboot
Ab Inn Rappero Ko Khaane Me Kantaal Aaye
Dude Par Ye Kaam Hai
Launde Dono Bhare Bhussi
Aisi Meri Maa Bhi Puche
Kaha Se Aara Hai Paisa
Beta Wo Bhi Pareshaan Hai
Tabhi Ghoomu Sadako Mein Galiyo Mein
Chain Bahar Chalu Slow Tez Yaha Pe
Chale Mera Naam Hai Sir
11k song lyrics in hindi Fronts
11k song lyrics end now if any mistakes plz comment below.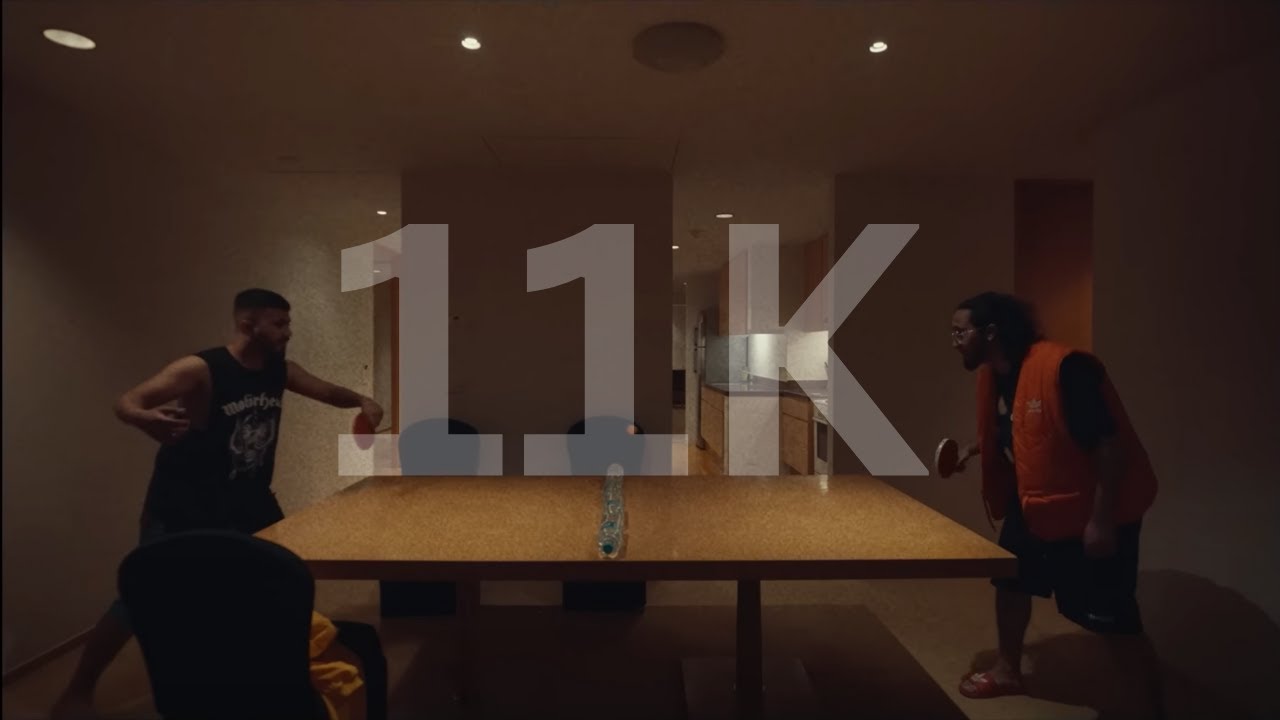 11k song lyrics in Hindi – Seedhe Maut best 2022
Thelyricsinhindi.com FAQs 11k song
Q. 1 Who wrote the 11k song lyrics?
Ans:- Seedhe Maut
Q. 2 Who is the singer of the song 11k?
Ans:- Seedhe Maut
Q. 3 Who is the director of the song11k?
Ans:-
Q. 4 Which actors/actresses are in the song 11k?
Ans:- Seedhe Maut
Q. 5 Who gave the music for the 11k song?
Ans:- Calm